Hextiles are a new Design feature of Gemcraft Chasing Shadows. There are 24 Hextiles, 23 of which have Playable Levels. There are 144 Normal Fields and 4 Vision Fields Across the Map and 3 Different Difficulties to play on as well as Hidden Fields that can be unlocked through Achievements. (X hextile has the final story level and S hextile is where Spiritforge is Located). There are 10 Wizard Tower Fields and 20 Tomb Chamber Fields.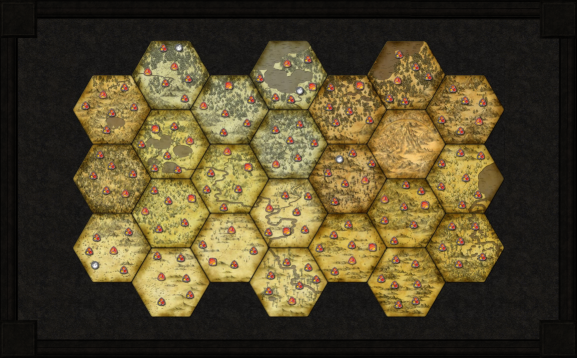 Pages in category "Hextiles"
The following 24 pages are in this category, out of 24 total.
Ad blocker interference detected!
Wikia is a free-to-use site that makes money from advertising. We have a modified experience for viewers using ad blockers

Wikia is not accessible if you've made further modifications. Remove the custom ad blocker rule(s) and the page will load as expected.