Ad blocker interference detected!
Wikia is a free-to-use site that makes money from advertising. We have a modified experience for viewers using ad blockers

Wikia is not accessible if you've made further modifications. Remove the custom ad blocker rule(s) and the page will load as expected.
Welcome to the Gemcraft Wiki
The wiki about Gemcraft and all of Gameinabottle's games that
anyone can edit
Featured Skill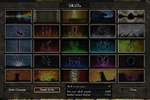 Masonry is one of the 25 skills available in Gemcraft 2: Chasing Shadows and is available from the start of the game. This skill is used to decrease the mana cost of building and to increase the speed of gem deployment, and can be quite useful at the start of the game. There are 45 levels to this skill initially and maxing out the skill requires 1035 skill points. (
read more...
)
Featured Level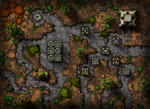 Field C3 is available after completing Field C2 in Gemcraft 2: Chasing Shadows on any difficulty. It is a moderately difficult level and contains 60 waves. There are many possible paths the monsters could take, so build your defenses up in all directions. The gem types available in this field are Suppressing Healing and Slowing. There is one achievement in this field. (
read more...
)
Featured Amulet/Achievement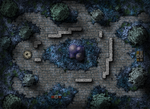 Lockpick O6 is one of the achievements in Gemcraft 2: Chasing Shadows, with ID 119. It is obtained on Field O6, a Wizard Tower level and the achievement is obtained by destroying all wizard locks before wave 18 starts. There are 60 waves on this field and this is one of two achievements that can be earned on this field. This achievement grants 3 skill points. (
read more...
)
Poll
What is your favorite gem in GC2?
Chat
0
Gemcraft Wiki
Join the Chat>
News
Create blog post



There needs to be an in-game timeline of events, if there hasn't been already. Now there isn't an official span of years that I know of. Please feel free to correct me on that, or anything that needs…

Read more >

Are you going to be a gemcrafter? Try now and become a grand gemcrafter to destroy evil!

Read more >

Hey guys, I realised that after a few months of inactivity, my progress on Chapter 0 got reset. For levels 35-47, please tell me which levels are unlocked after which. Eg. level 34 unlocks 35 and 36. …

Read more >
See more >