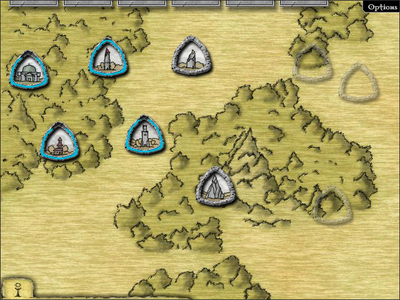 In Gemcraft Chapter 1 (The Forgotten) there are 35 normal levels, 5 epic levels and 8 secret levels, a total of 48 levels. Levels are displayed on a horizontally scrolling map. Additionally, Each level can be highlighted to display information about the level. This information displayed includes number of waves, your best score, the glowing frame score needed to unlock secret levels and available gems on the level.
Levels (bold:epic battles, italic:secret)
Edit
Since Game In A Bottle did not label the levels, here are some pictures to help you find the level you're searching for.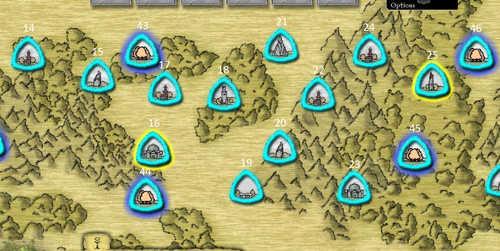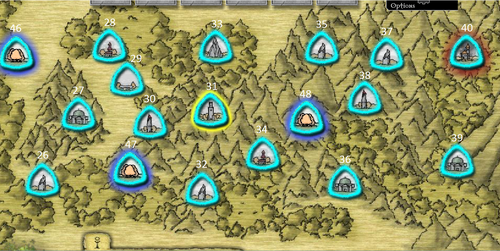 Ad blocker interference detected!
Wikia is a free-to-use site that makes money from advertising. We have a modified experience for viewers using ad blockers

Wikia is not accessible if you've made further modifications. Remove the custom ad blocker rule(s) and the page will load as expected.