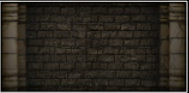 Masonry is one of the first 3 (or 4) skills you get in your skills panel. Its maximum level cap is 45, and to fully upgrade it would take 1035 skill points, and would waste 7,245 mana.
Skill Attributes
Edit
Whenever you upgrade this skill, you get -8% mana for buildings like walls, towers and amplifiers. Every three levels will give you -3% socketing time for gems.
Ad blocker interference detected!
Wikia is a free-to-use site that makes money from advertising. We have a modified experience for viewers using ad blockers

Wikia is not accessible if you've made further modifications. Remove the custom ad blocker rule(s) and the page will load as expected.